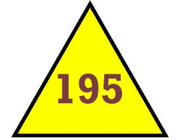 The 195th Aces Squadron is an Ace squadron of the Earth Federation that was originally put together to serve as honor guards for the Mythril Conference. After the conference ended in a failure the squadron has been sent from one star to another performing various missions along their way.
The squadron was put together shortly before the start of the Mythril Peace Conference in Lamia. None of its members had met each other before. Their first combat operations as a group were during the Second Battle of Lamia.
The latest member is Barney D. Joeseph.
The SanguineEdit
Rendezvousing with the fleet, the 195th took in several new members to replenish their ranks. Jay Ibarra, Carson Hawkins, and Varina Davis.
Base Of Operations
Edit
The 195th make their home on the carrier Seraphim, captained by Natalie Romelia, formally captained by Mikal Quasp.